Who is your favorite fashion designer? I love Anine Bing's collection. She is effortlessly glamorous; I draw a lot of inspiration from her.
What is your favorite perfume ? Maison Francis Kurkdjian Baccarat Red.
Do you remember a favorite outfit when you were a kid? Anything tie-dye or fluoro. That's probably why I'm having trouble opting for color now – I have scars!
And your worst fashion mistake? 2000s pink high heel flip flops. Thought I was cool wearing them to nightclubs. Now I'm cracking up.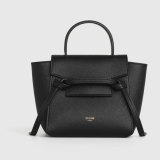 Is there a current trend that you love? I am very happy that the jeans and trainers look has become fashionable.
Is there anything you would never wear? I admire girls who can wear a crop top or a midriff, but there's no way you'll see me in it.
What's on your wishlist? I eyed a Celine "Pico" bag, but with two young boys, I feel like I can't have nice things, so I'm holding back.
What shoes do you wear most often? New Balance "327" sneakers or Birkenstocks for every day; black Prada pumps for work.
What do you sleep in? My husband's shirts.
Who is your favorite fashion icon? Jackie Kennedy for her refined and glamorous style. Plus, for a modern style icon, Harry Styles rocks it; I admire her clothing choices.
Loading
What do you wear on a typical workday? I like simple, well-structured outfits; comfortable suits – I call them my "woman suits" – that work with heels and sneakers. Scanlan Theodore, Ginger & Smart and Boss.
What's your favorite Sunday look? It starts with a women's suit and full make-up for Sports Sunday, then it goes downhill from there — tights, t-shirt, sneakers — when I get home to hang out with the boys.
9News sports presenter Roz Kelly hosts Channel 9's Wimbledon coverage. The men's singles final will air on July 10 at 10.30pm.
To know more about Sunday life magazine, Click here.
Get the most out of your health, relationships, fitness and nutrition with our Live Well newsletter. Receive it in your mailbox every Monday.