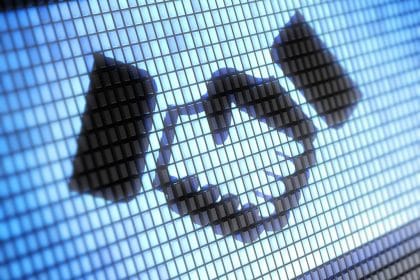 This collaboration is a unique positioning of branded NFTs in popular blockchain-based games. It sets up new synergies between the emerging blockchain game market and the world of fashion.
The market for NFT games is booming this summer 2021, and London-based luxury fashion brand Burberry is finding a good use case for itself. By partnering with Mythical Games, Burberry introduced the first set of non-fungible tokens. As a result, Burberry will showcase its NFTs in the blockchain game Blankos Block Party. Thus, these NFTs will pave the way for digital ownership in games.
Blankos Block Party is a multiplayer game featuring digital vinyl toys and running live on the blockchain. Thus, Burberry NFTs appearing in the game will represent exclusive Burberry items.
The British fashion brand noted that its digital NFT collection – Burberry's B series – will feature limited edition products. Users can purchase these NFTs as in-game purchases through the Blankos Block Party Marketplace starting August 11. Rod Manley, Chief Marketing Officer of Burberry, said:
"The game is a unique space for us to test, learn and test digital innovations that embody our values ​​and celebrate creativity within our communities. The partnership with Mythical Games seems like a natural next step, going beyond our internal games by bringing the Burberry universe into an established environment. It has been fantastic to work so closely with Mythical Games to bring this new customer experience to life. "
Burberry NFT: Blanko Shark Characters
The Burberry Blanko is essentially a shark character with the name Sharky B. Inspired by the brand's Animal Kingdom house code, it also sports Burberry's new TB summer monogram. Users can buy, upgrade and sell this Burberry Blanko NFT in the Blankos Block Party Marketplace.
Burberry-branded NFT accessories include a jetpack, armbands and pool shoes. Players in the game can apply them to any Blanko they own. Additionally, the user can train the Sharky B NFT to master an array of powers including agility and speed. It will also help ensure the uniqueness and rarity of the toy.
Burberry noted that its NFTs will help unlock value for the gaming community. He will also encourage players to interact with his brand on a digital platform that encourages art and design.
This will be the first digital article published as part of Burberry's B Series. These limited edition products will be available on Burberry chains.
"Mythical is transforming the way creators and brands interact with their audiences through blockchain and player ownership. The Burberry x Blankos collaboration is a much anticipated first for our two companies: the first NFT collection for Burberry and the first luxury brand at Blankos Block Party. We are extremely excited to introduce the iconic TB monogram into the vibrant and unique world of Blankos, offering players a new way to interact with a beloved and forward-thinking brand, "said Nicole Yang, vice-president. marketing president of Mythical Games.
next Altcoin News, Blockchain News, Cryptocurrency News, News
Bhushan is passionate about FinTech and has a good flair for understanding financial markets. His interest in economics and finance draws his attention to the new emerging markets of Blockchain technology and cryptocurrency. He is continually in a learning process and remains motivated by sharing his acquired knowledge. In his spare time, he reads thrillers and occasionally explores his culinary skills.