From throws made from 100% recycled wool to 'anti-squat' leggings made from recycled polyester and recycled spandex, one ambitious designer has tackled the colossal carbon footprint of the fashion industry.
Angela O'Donnell, from Cork, founded sustainable and ethical fashion brand YAWUW – an acronym for You Are What U Wear – last year.
Having gained in-depth knowledge of textiles and development with her former luxury womenswear brand, Angela's "moment of enlightenment" came when she first became a mother.
She said: "The climate crisis will be one of the biggest issues in the next generation and the fashion industry is one of the worst culprits.
"My moment of enlightenment was when my little girl was born. When she's my age, 37, and she goes, 'Mom, what's going on in the world? made ?' I can say that I did something.
"I went to design the best products to try and change an industry that is just decimated because of the textiles they use and the conditions people work in."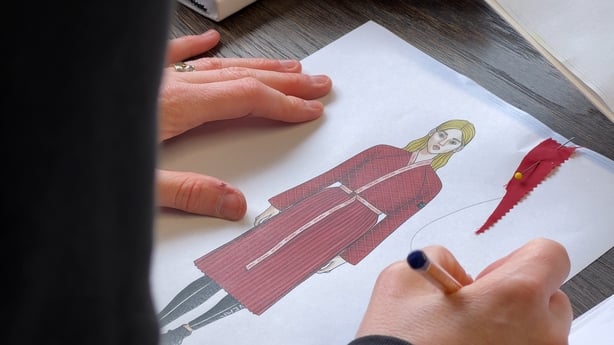 According to the Environmental Protection Agency, we dispose of around 110,000 tonnes of textiles as waste each year in Ireland. Of these textiles, 42,000 tonnes are clothing.
Angela uses recycled polyester yarn obtained from plastic bottles (PET), organic cotton, recycled wool and recycled elastane for her creations.
She said: "It's so much easier to design products and clothes made from traditional textiles because these textiles are readily available.
"You can buy them from multiple suppliers, but whereas sourcing and keeping sustainable textiles from 100% recycled PET or recycled spandex, or something like that, it's really difficult because they are not common.They are usually made in the Far East and sourcing them, testing them is very difficult.
"My life would be ten times easier if I just said to myself, 'Yeah. I'm going to send this over there.' do you take videos of your factories?"
Using 100% recycled textiles can be a challenge. Angela spent a year prototyping a pair of leggings that would pass the ultimate test.
She said: "The reason leggings are really hard to make from 100% recycled material is because most of the leggings you're buying right now say they're made from plastic bottles.
"But when you dig into the composition, you see that they're only partially made from recycled bottles. It's the rest of the composition that's spandex or nylon that's really hard to recycle.
"On my original samples, the leggings are made from 80% recycled polyester and 20% recycled spandex, but since the textile is so new, we were unable to dye the inside of the leggings.
"So when you put them on and do your squats, you can see yourself basically snapping. It was a disaster.
"With our final prototype, the quality of the recycled textile is so much better, and we could dye it completely. They are completely transparent!".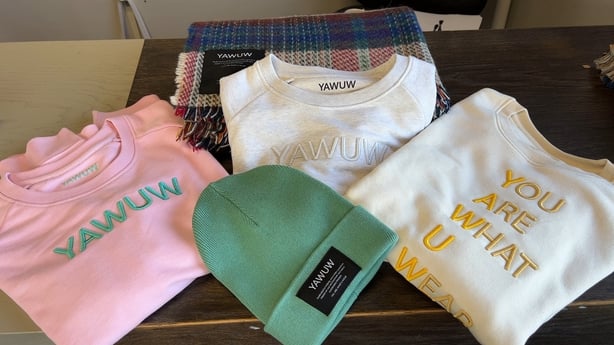 Angela believes that the environmental impact of the global fashion industry will only be reduced by government policy.
She said: "I've always been obsessed with fashion. I've always used fashion and style as a way to express myself. But when you realize the reality of the industry and how quickly with which fashion businesses run and operate, you can't ignore that anymore.
"I think real change will only come when governments say, 'If you bring products here, you have to tell us that 50% of your textiles are made from sustainable materials. This is how you offset your carbon. Your packaging is biodegradable. Three simple things'."
In our "Climate Heroes" series of reports, we shine a light on the people who are taking action to protect our environment and fight climate change. Although these people come from all walks of life, they share a common goal of improving the world around us.